Starling Music Academy
The place to go to truly understand music theory
We create a course that is unique to you,
because no two students are the same
Empty space, drag to resize
Need to pass an ABRSM music theory exam?

We can help!
Our debut course will teach students how to pass these ABRSM music theory exams:
Grade 1
Grade 2
Grade 3
Grade 4
Grade 5
Try our resources for FREE
Experience what it is like to take our course by trying out:
The course player

Two video lessons

Two quizzes

plus get more info on how to get started with your own course
Empty space, drag to resize
Please note: you must be signed in to view these resources
A unique course plan, tailored to you

We test your current theory knowledge before you start, so no time is wasted going over old topics

Support from your
own personal tutor
Learning online doesn't mean
learning from computers!
Prepare online for
an online exam
Throw out the old textbooks and practice for the new online exams in the same way you'll be tested
Learn at home (or anywhere you like!)

Giving you flexibility & saving
you time and money
Ready to take your musical training to the next level?
Discover what makes learning with Starling Music Academy unique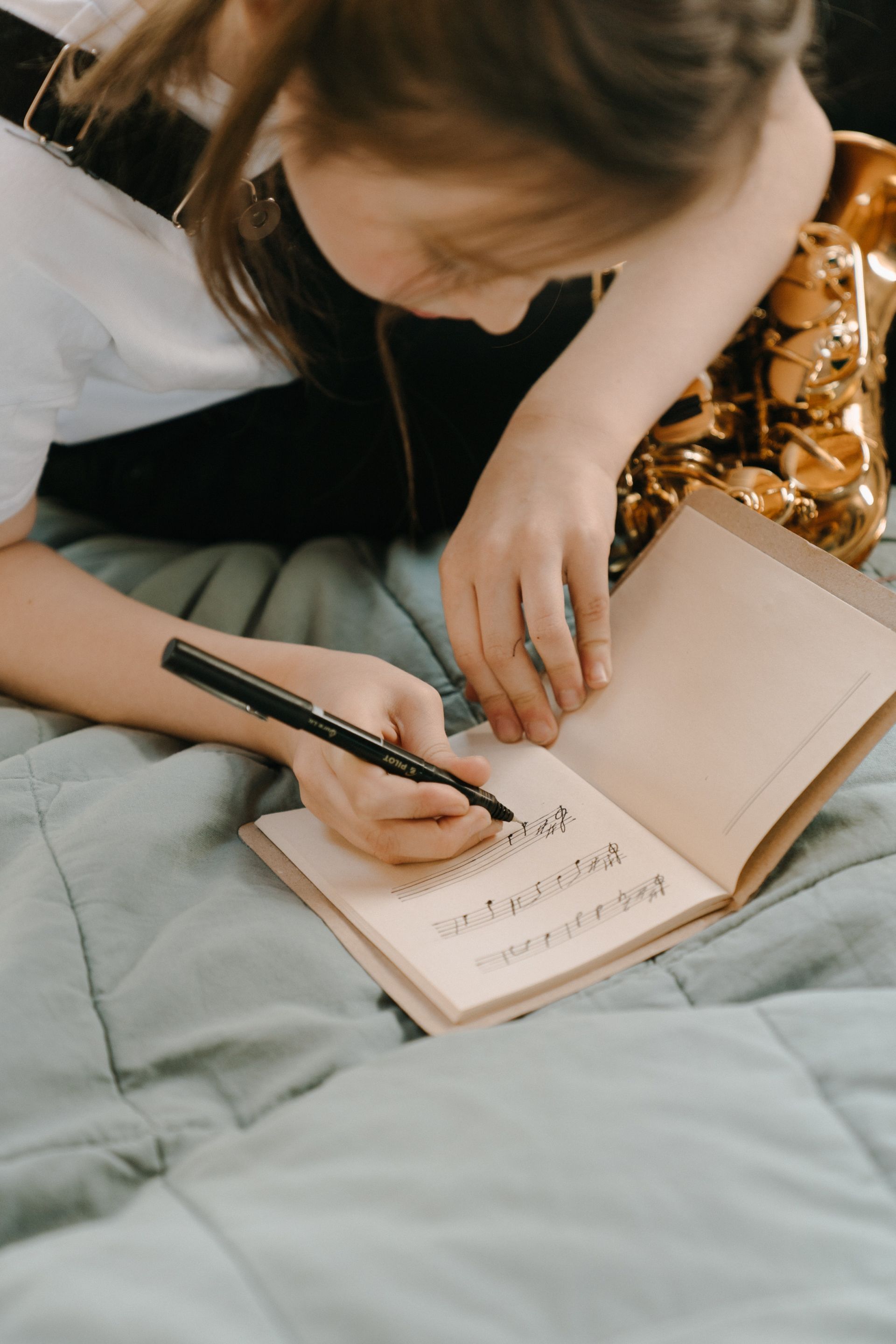 To get started, simply create a free account.
(This must belong to a person over the age of 18)

You will then be able to enrol a student (or students) who can then get started on their music theory journey!
More than a memory test

Our aim is to teach our students to understand the logic and process behind every topic, rather than simply memorise lots of data to pass an exam.
We know that the more deeply something is understood, the less likely it is to be forgotten.

Regular feedback to keep you on track
Even with the best intentions, buying workbooks and downloading worksheets can't guarantee that the work will get done.
As soon as we know what your goal is, we aim to help you get there in the most efficient time possible. Your tutor will monitor your progress and set you work for each week.
Less pressure on instrumental teachers
As a lot of our tutors are also instrumental music teachers, we know how hard it can be to fit music theory into a flute/trumpet/violin lesson, and we think that your instrumental teacher should be able to give their full attention to helping you improve on your chosen instrument.
Get your money's worth from your instrumental lessons, whilst we get you through your theory exam.
Music teachers!
We have launched our Affiliate Programme!
--> Earn rewards for making referrals

--> Take back 100% of your instrumental lesson time for teaching your instrument

---> Receive music theory reports for students you refer